About...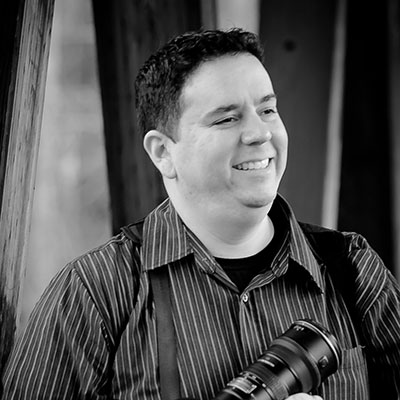 photo by Shawna Herring
I grew up around the darkroom. Well, that's what it was called anyway.
My father and brothers were photography buffs and we had an actual darkroom in our house. I'm the youngest of nine kids (yes, 9, and yes, same mom) and by the time I was out of diapers, the "darkroom" was long gone and it was just a storage room. But everybody still called it "the darkroom" and it wasn't until my teenage years that I figured out why.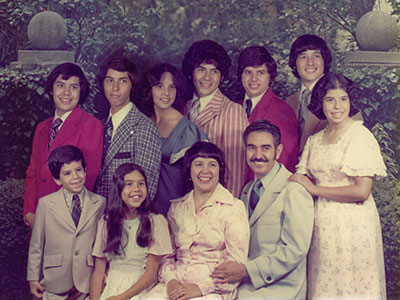 Fast-forward 20 years or so and I had: graduated high school; moved to Los Angeles for two years to play music; moved back to Atlanta after deciding I didn't like being a starving musician the rest of my life; painted office buildings with my brother; and finally realized people would pay me to fix and manage their computer systems.
Then on a Tuesday evening in the Spring of 1998, I met Maria.
By the third ask (maybe fourth) she agreed to go out with me... and we went to the grocery store.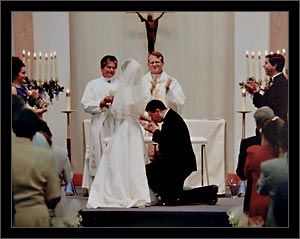 photo by Manuel Llaneras
We were engaged in December of that same year and we married the following June. (For the record: that photo above... that's the only standing ovation I've ever received. :)) It wasn't until we were married that I owned my first camera — a little Minolta film point & shoot — and it still has a partially used roll of film inside with pictures of who knows what.
But it wasn't until our first son was born that I borrowed my sisters Nikon 995 digital camera and fell in love with photography. My addiction was growing as fast as my kids and in 2005 I began shooting weddings.
Weddings. Really?!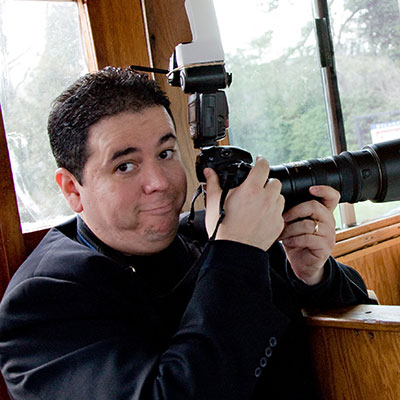 Two things surprised me: first, I was surprised at how emotionally and physically taxing it was; and second, I was really surprised by how much I enjoyed shooting my first wedding!
I was drawn in by the joy. I was drawn to the powerful emotion a single image could convey in the viewer. And I was drawn to the event itself. I'm still blown away by the uniqueness of each and every wedding and I still get butterflies every time I pack my gear before your wedding.
Connect
We're currently booking a limited number of weddings starting at $4200. If you're passionate about the love of your life and want your wedding images to rise to the occasion, get in touch and let's work together.
e: [email protected]
t: @benvigil
i: @benvigilphoto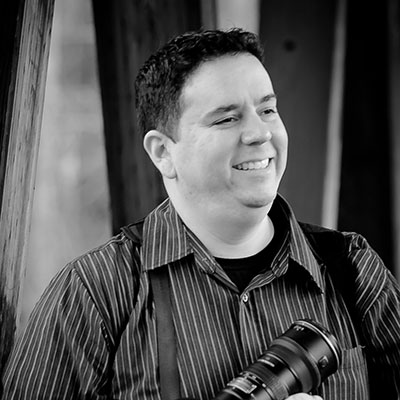 photo by Shawna Herring
Raves
Here are just a few of the raves Ben Vigil Photographers received over the years...